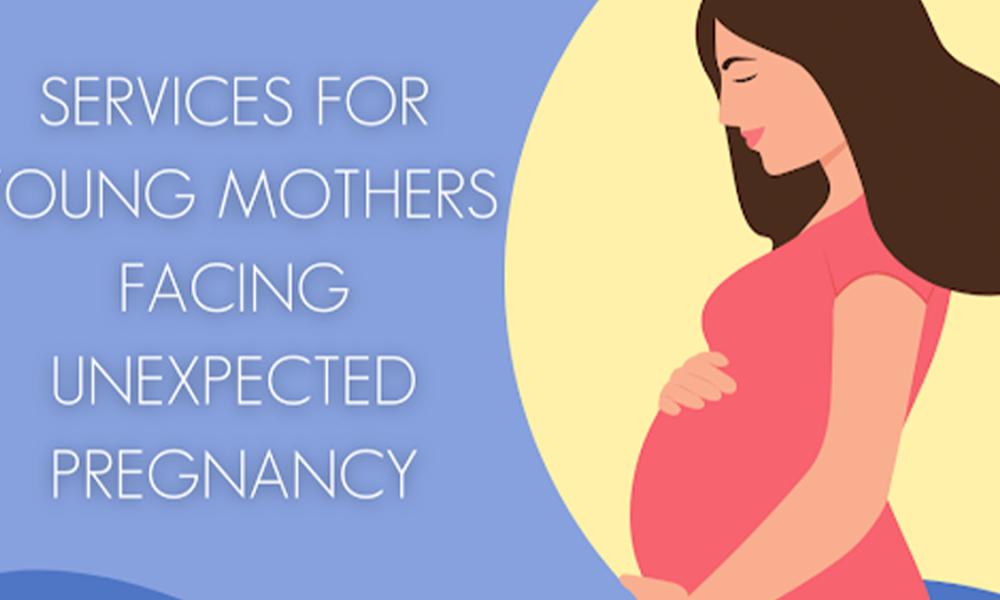 ---
Annunciation Maternity Home Helps Young Moms as They Choose Life
For more than 20 years, Annunciation Maternity Home in Georgetown has sought to help young mothers choose life for their unborn children even when faced with insurmountable odds.
The mission of the home is "To offer young women in crisis pregnancies and their children exceptional housing, educational opportunities, and access to health services to empower them in their journey toward independence."
Executive Director Cynthia Flores, who took over the helm last August, has a passion for life, and brings with her many years of experience with AMH, including serving as a board member. One of her main goals is to be voice for those in need of the services AMH offers as well as the home's staff members.
"We have been adding to our team and now have 22 employees," she said. "A professional counselor, residential services director, life skills manager, and parenting manager are among the key leaders in our organization and vital to our success."
Flores, as well as new Board President Felix Munson, will be part of a "Meet and Greet" at the AMH campus on May 4 and invite everyone to come visit the facility and meet staff members.
Munson has served as an AMH board member for more than 20 years and credits his faith and the home's mission with inspiring his continued dedication.
"AMH is important to me because it's an extension of my faith journey," he said. "It provides care for the mother and baby in a caring and Christ-centered environment."
AMH serves clients from Central Texas and beyond and is the only Nationally Accredited maternity home in Texas licensed to provide free services to young women who are experiencing an unplanned pregnancy. It thrives on being a model community that transforms the lives of young women experiencing a crisis pregnancy by offering them a new beginning.
Flores said it is critical young girls know there is a safe place to go and be loved unconditionally.
"It takes many to refer girls to our facility but with the help of people like "Catholic Spirit" readers, we can guide them to a place of hope and great opportunity for their future," she said.
AMH was founded on Catholic principals; services are offered without regard to religious beliefs and the home makes no religious demands on those who come for help. Still, the home's vow is to live and exemplify the charism of the Annunciation of Mary depicted in the Gospel of Luke. The ultimate goal is to teach and show pregnant women they are blessed and loved by God, that God has unconditional love for them, and encourage them to have faith in God's will and plan for their lives.
Since 2001, Annunciation Maternity Home has helped more than 1,000 mothers and babies. The home can assist up to 29 women and their children during pregnancy. Anyone 12 years of age or older and pregnant or parenting a child under four-months-old can apply for AMH assistance. Once accepted and enrolled, a client may remain at Annunciation for up to two years after the birth of her baby and receive long-term housing and basic needs assistance. Length of stay for residents is based on each mother and her specific needs.
Some of the programs and services available at AMH to those mothers and babies include:
Transportation to medical appointments, employment, school, social services and more.
Access to medical care. Each client receives the medical care she needs for a healthy pregnancy, labor and baby. This includes prenatal care, postnatal care, well baby check-ups, dental and vision care and more as needed.
Access to college and trade school programs. Residents develop career goals and navigate into a continuing education program while at the home.
Annunciation has an on-site licensed and quality infant development center as well as childcare to help each baby reach developmental milestones. The center also helps mothers learn nurturing and other parenting skills.
Individual and family counseling sessions are offered weekly and are grounded in cognitive behavioral theory and solution-focused practices for anger, anxiety, depression, stress management and other therapies on a case-by-case basis. AMH clients meet with a counselor individually for at least one hour per week.
Life skills classes are offered on site every day and include such topics as budgeting, financial literacy, nutrition, home care and maintenance, parenting, pregnancy care, spirituality, anger management, sewing, recreation and more.
Workforce assistance is offered in the form of resumé building, interviewing and job placement support.
Annunciation also assists clients through its Day Program, which provides access to its programs and services to clients who have a safe place to live.
Flores said mental health and trauma play a major role in Annunciation's ability to help moms successfully raise their children. Though the home's much-needed on-site professional counseling has helped tremendously, the need remains.
"We must continue to provide ongoing staff training in these areas," Flores said. "The members of our diocese continue to play an important role in supporting our mission, and we invite everyone to continue to pray for girls who choose life for their babies."
Annunciation Maternity Home's "Meet and Greet" will be held May 4 from 11 a.m. to 12:30 p.m. and 4:30 to 6 p.m. at their campus at 3610 Shell Road in Georgetown. Flores, Munson and current and previous board members will be present as well as finger foods and refreshments. For more information, go to thematernityhome.org or call (512) 864-7755.