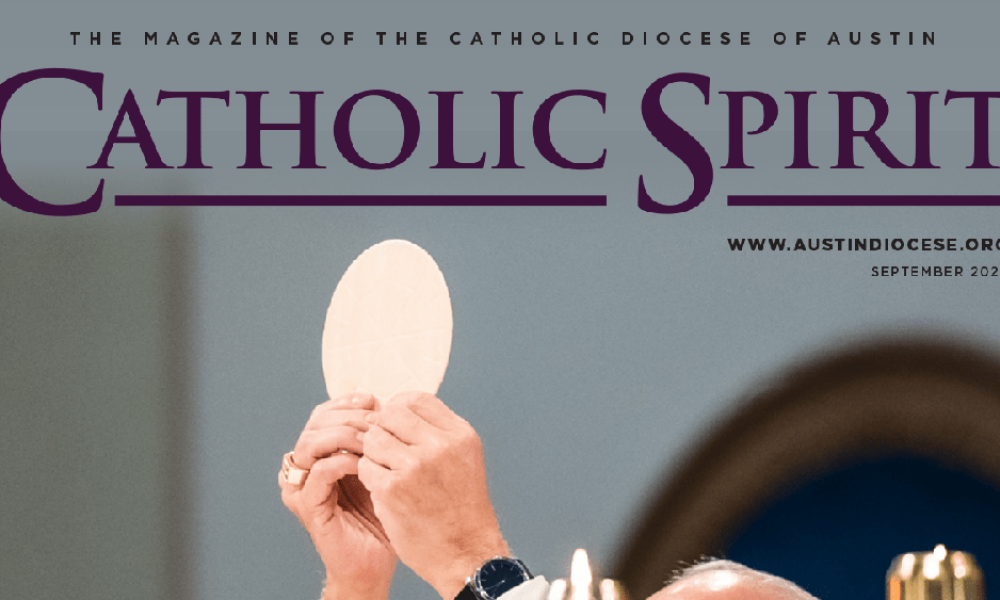 ---
Catholic Spirit magazine launches in September
The countdown has officially started for the launch of the new Catholic Spirit magazine, which will begin landing in mailboxes with the September issue (around Sept. 5).
The Diocese of Austin has partnered with FAITH Catholic to publish the fresh new version of the Catholic Spirit. Shelley Metcalf, the editor of the Catholic Spirit, said the diocese landed with FAITH after months of review and discernment.
"FAITH Catholic and the Diocese of Austin see the value on providing a beautifully informative evangelization resource to the faithful that draws us all closer to Christ. Moreover, FAITH's experience producing similar magazines for other dioceses, with great success, prompted us to bring this same inspirational product to the Diocese of Austin," she said.
As with the newspaper, Bishop Joe Vásquez is committed to ensuring the Catholic Spirit magazine will reach all registered Catholic households, and FAITH Catholic will help the diocese achieve this goal at a manageable cost. The magazine will feature news about the diocese and it will be expanded to include inspirational stories about discipleship, our Catholic faith and how to live our baptismal call to carry forth the mission of Christ , Metcalf said.
"The diocese was looking for a fresh, innovative way to help the faithful grow in their faith and explore ways to live their faith to the fullest," she said. "The magazine format is visually beautiful with more photos and more graphics, people will be drawn to the stories about individuals and teachings centered on our faith journey."
The diocese began publishing the Catholic Spirit 40 years ago, and Metcalf has been on staff for 25 years. She started as associate editor and became editor in 2007, and she will continue that role for the new magazine.
The diocese will produce the Catholic Spirit magazine 10 times a year. Magazine articles will also be posted on the Spiritus website at austindiocese.news, and those who wish to receive their news digitally can opt out of having the magazine mailed to their homes.
To meet the varied needs of the faithful, later this summer, the diocesan Communications Office will also be producing an electronic newsletter from the diocese where subscribers will receive news from parishes as well as information on upcoming events.