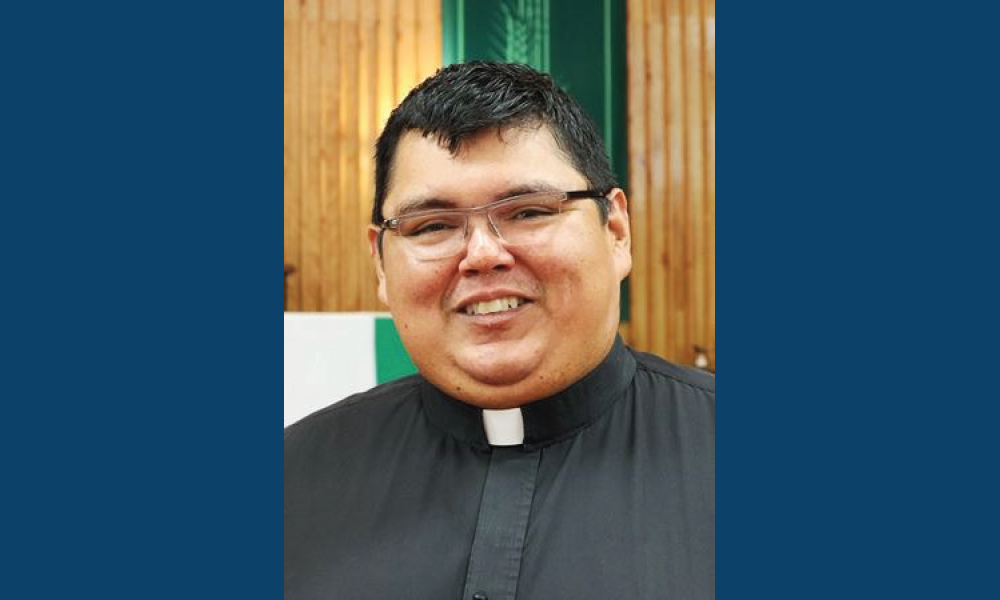 ---
The Eucharist Changes Us
The National Eucharistic Revival is a movement to restore understanding and devotion to the Real Presence of Jesus Christ in the Eucharist. The movement, which was initiated by the U.S. Conference of Catholic Bishops, began last June and will continue through 2025. 
As part of the Eucharistic Revival in the Diocese of Austin, priests from around the diocese are recording "60 Seconds with the Eucharist." Father Henry Cuellar, pastor of St. Joseph Parish in Manor, recorded his reflection in English and Spanish.
He reflected on how St. Augustine spoke about how we are what we eat. 
"Truly we are what we eat … we absorb what we receive, and it changes us," he said. "When we come to receive the Eucharist, we are taking in the full divinity of Christ. He wants to share himself with us, so that we might become like him."
He encouraged the faithful to receive the Eucharist with the prayer, "Lord, I want to receive you, so that I might be like you … so that I might become an image of you here on earth."
The "60 Seconds with the Eucharist" series can be found on YouTube (search Diocese of Austin), and the videos are shared on the Diocese of Austin Facebook page.