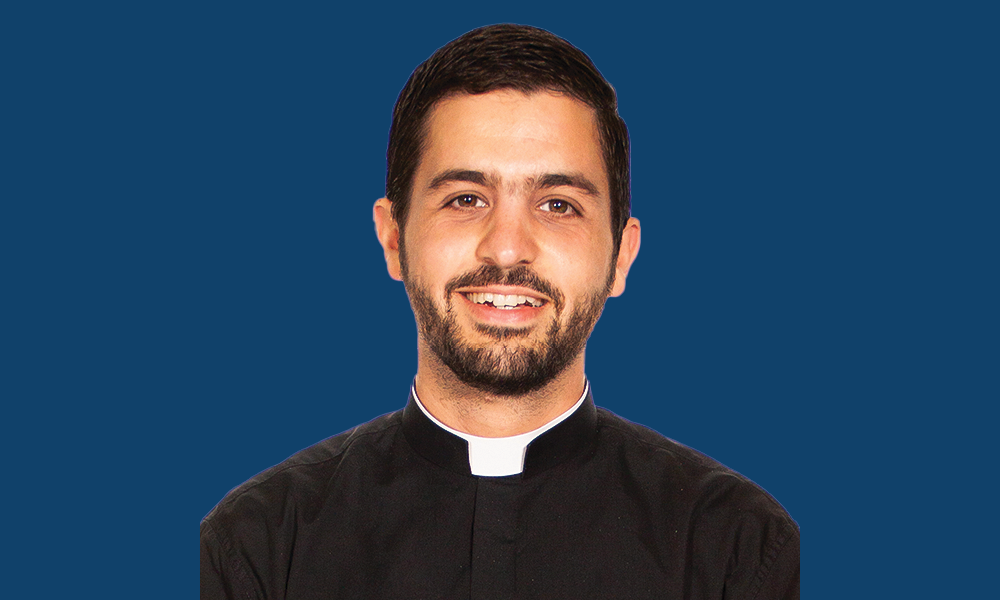 ---
Getting to Know the Lord
The National Eucharistic Revival is a movement to restore understanding and devotion to the Real Presence of Jesus Christ in the Eucharist. The movement, which was initiated by the U.S. Conference of Catholic Bishops, began last June and will continue through 2025.
As part of the Eucharistic Revival in the Diocese of Austin, priests from around the diocese are recording "60 Seconds with the Eucharist." In the fifth installment, Father Enrique Sada-Coeto, associate pastor of St. Elizabeth Parish in Pflugerville, focused on the call to spend more time in Adoration of the Blessed Sacrament.
"There is a very important relationship between the time we spend in Adoration and our reception of the Eucharist," he said. "As we get to know the Lord in prayer and in Adoration, then the impact of receiving him in the Eucharist is going to change because we are receiving a friend and it will bear much more fruit in the spiritual life."
The "60 Seconds with the Eucharist" series can be found on YouTube, and the videos are shared on the Diocese of Austin Facebook page.
Do you have a powerful moment or experience  to share with Bishop Joe Vásquez and your brothers and sisters in the Diocese of Austin? Visit www.austindiocese.org/eucharistic-revival to share your story.