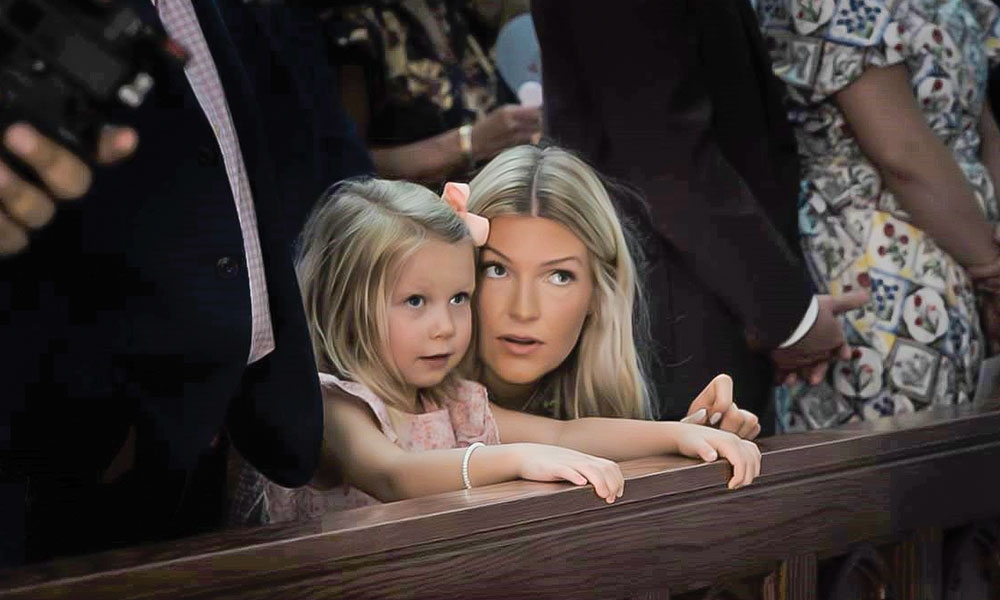 More Americans are realizing the need to plan for the future. Photo by Ashley Valle
---
Now is a good time to begin estate planning
Understandably, National Estate Planning Awareness Week (NEPAW) may not be as exciting as National Pierogi Day (Oct. 8). I may be a little conflicted given my family's heritage, but if the NEPAW holiday surprised you because you were preparing pierogi for your next get together — no worries. We're here to help!
This year NEPAW is Oct. 16-22. NEPAW was launched in 2008 to help us understand what estate planning is and why it is an important part of an overall financial plan.
Estate planning is the process in which a person decides on a plan to create a will, trust and/or any other legal document to determine who will receive their assets and property after their death. NEPAW is a great time to check this important task off your to-do list.  Start with a will, which is the most common and flexible type of estate-planning document because the terms can be changed throughout your lifetime. A will is a legal document that governs the distribution of your assets after you die. If you don't have a will, state laws determine guardianship and how your assets are distributed and that  may not match your wishes.
According to Caring.com's 2023 Estate Planning and Wills Survey, although about 6 in 10 Americans have a retirement account, only 34% have an estate plan. However, more Americans are starting to realize the importance of estate planning. The 2023 survey found that the number of people with an estate plan has increased 6% since 2020; the rate of young Americans with an estate plan has increased from 16% in 2020 to 26% in 2023; and 64% of Americans think it's very or somewhat important to have an estate plan.
A recent article published by the Stelter Company referenced three false notions about creating a will:
Wills are just for the wealthy.
As noted above, wills are important, and everyone should have one.
I don't know where to start.
A free will Personal Estate Planning Kit can help you get started. Visit austindiocese.myplannedgift.org and click on "Download my Kit."
Creating a will is expensive.
Join fellow Diocese of Austin supporters at freewill.com/austindiocese.com, a safe, secure and free online will planning tool.
Do you have children? A car that's paid for? Bank accounts? You need to create a will as part of your estate plan! Use your will to leave assets to your favorite charity like the Diocese of Austin or your favorite ministry. Send an email to dan-wierzbowski@austindiocese.org for more information.
---
The information in this article is not intended to provide legal or tax advice. As always, please contact your attorney or tax advisor for such advice.
---
Dan Wierzbowski is the associate director of planned giving for the Diocese of Austin. He is a parishioner of St. Albert the Great Parish in Austin.