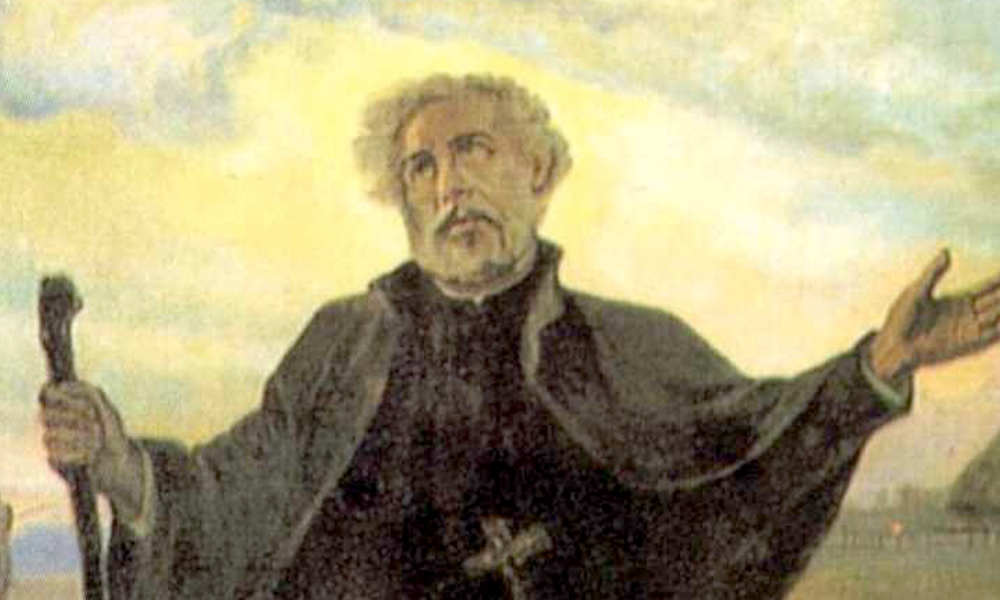 ---
Saints for Our Times
St. Andrew Bobola Was Brutally Tortured for His Catholic Faith
Religious missionary work is not for the fainthearted. For many missionaries, preaching the Gospel to nonbelievers is difficult, dangerous and sometimes, deadly. Andrew Bobola was a Jesuit who began his missionary work in 1636 in Poland and Lithuania working to reconcile Orthodox believers with the Catholic Church.
Andrew was born into an aristocratic Polish family in the palatinate of Sandomir in 1591. In 1609 he entered the Jesuit novitiate at Vilna in Lithuania, which had become united with Poland in 1391 through a royal marriage.
After he became a priest, he was appointed preacher in the church of St. Casimir at Vilna. Editor Michael Walsh writes in "Butler's Lives of the Saints" that his apostolic zeal in this position made a great impression on the people. He was also active in the ministry to prisoners and the poor.
In 1630 he was transferred to Bobrinsk as pastor and superior of the Jesuit house there. Walsh noted that Andrew distinguished himself by his devotion to the sick and dying when a terrible epidemic was raging.
When his term as superior was over, Andrew resumed the missionary work which he had pursued for more than 20 years. David Farmer writes in the "Oxford Dictionary of Saints" that Andrew brought whole villages of Orthodox Christians into communion with the papacy. His success brought him hatred, persecution and opposition among those who were opposed to his religion.
At this time Poland had become the scene of a bloody conflict in which the Cossacks took a prominent part.
Editor Bernard Bangley describes what Andrew had to endure in "Butler's Lives of the Saints." Children were organized into groups to hound him as he moved around, and they tried to drown out his voice with their cries.
Andrew was in Vilna when it was sacked by Russian troops at war with Poland. Jesuit missionaries were driven from their churches and colleges. Walsh writes that they took refuge in a district of swamps, lakes and marshland in a region known as Podlesia.
Prince Radziwell offered the Jesuits refuge at one of his residences at Pinsk in 1652 where it became a center for Andrew and fugitive Jesuits.
A group of Cossacks finally stopped Andrew's mission when they captured Pinsk in 1657. Andrew was taken prisoner near Janow, and was made to run back to Pinsk at the heels of a Cossack's horse. Thus began an agonizing and brutal torture when Andrew refused to leave Catholicism. Walsh writes that he was then put to a slow death with the most revolting barbarity. His prayers to Christ and Mary seemed only to increase his tormentors' savagery.
His mutilated body was cast on a dung heap and was later placed in a local church and then buried at Pinsk. It was again transferred to Polotsk, and in 1922, it was taken to a Moscow museum by the Bolsheviks.
Richard McBrien writes in "Lives of the Saints" that two American Jesuits requested Andrew's remains in 1923 in the name of Pope Pius XI, and they were taken to Rome. They were later returned to Poland and placed in the Jesuit church in Warsaw.
Andrew Bobola was canonized in 1938 by Pope Pius XI. His feast day is May 16 or May 21. He is venerated as "apostle of Lithuania" and as patron saint of Poland.
---
Mary Lou Gibson is a freelance writer and a member of St. Austin Parish in Austin.