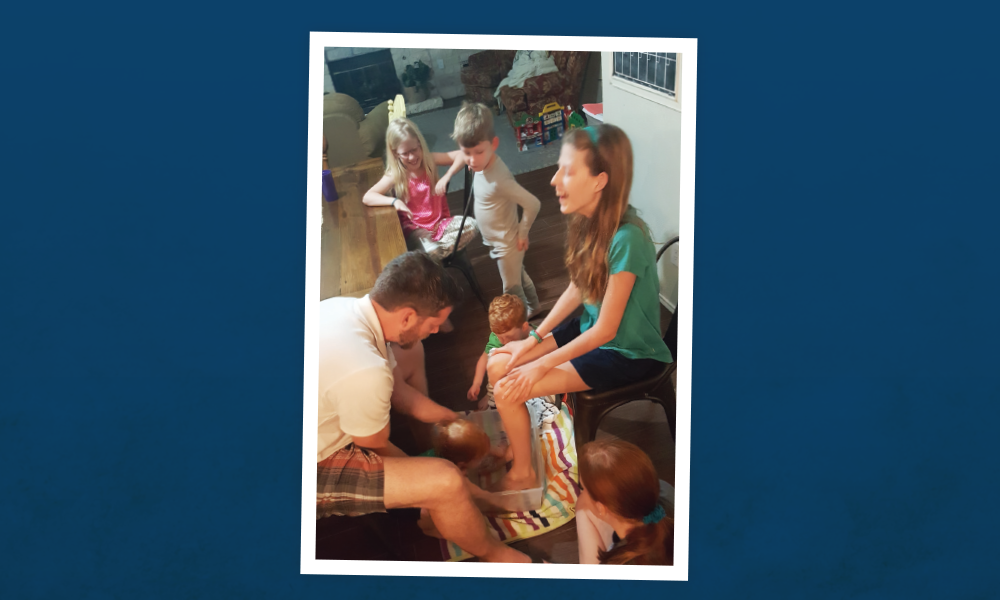 ---
Taking Lessons Learned During the Pandemic Into Our New Normal
The pandemic disrupted nearly every aspect of life over the last few years. Most parishes continue to struggle to return to their pre-pandemic levels regarding participation and giving. But should that be our goal? It seems clear that things will not go back to how they were. We are living in a new normal and that requires us to look with fresh eyes at the ministry that God calls us to do today, not just as a church, but as disciples.
While many of the effects of the pandemic upon ministry warrant some grieving, this crisis also affords us opportunities to hone our evangelical strategy to meet the needs found in the new normal.
A renewed focus on the domestic church
St. John XXIII said, "The family is the first essential cell of human society." The pandemic created a space where the family was the only church that many could experience for a time and challenged families to navigate what an at-home livestreamed liturgy looked like. This shift was a challenge as for years many families looked to parish programs as a means to the sacraments or as a drop-off formation experience instead of a partnership with their role in building the domestic church. 
While innovative ministries created never-before-thought-of resources, the most important result was that many parents began to realize their essential role in forming their children in the faith. In the new normal, ministries should capitalize on this trend by recognizing their role in supporting the family in a way that builds and honors the lived Catholic experience that, however imperfect, happens in the home. Moving forward, I hope every lay person strives to strengthen the home faith experience.
Relationships are indispensable
Springtide Research released a study entitled "Relational Authority: The State of Religion & Young People." The findings showed relational authority, built through listening, transparency, integrity, care and expertise, is the most powerful vehicle to share the faith. Those who felt most connected to their faith during the shutdowns were those who were connected to caring faith-filled people, not programs. Moving forward we must lean into the model that Jesus showcased on the road to Emmaus. Love your neighbor next door, journey with them and then invite them to the parish.
Flexibility and patience
Sacraments are vital, but these celebrations looked different during the pandemic. There were limits on the number of guests allowed at confirmations, weddings and first Communions. Traditional requirements, like formation retreats, were adapted, moved online or canceled. Many say the church moves too slowly. However, in 2020 we experienced a church that was adaptive and responsive as parishes with little or no technology were quickly livestreaming liturgies and setting up drive-thru confessions. Ministries began meeting online or providing those they serve with at-home study. 
There were also times where many had to wait. Great patience was required before most Catholics could receive the Eucharist. Adaptability and patience make ministry in the new normal a place where Catholics journey with others specific to their unique circumstance, finding new paths or learning to pivot quickly. It's time to replace Catholic guilt with Catholic hospitality, making a place at the table for our neighbors or our family members who have fallen away. Let's invite them with joy even if they never respond to the invitation.
The pandemic disrupted and it was hard, but the church and her faithful have grown stronger in our ministry skillset. Each of us is called to live the lessons learned from the pandemic in the new normal. Let us go forth as a church that is lived in the home, as disciples who journey with our neighbors and as people who adapt to genuinely welcome all.
---
Chris Bartlett is the vice president of Ablaze Ministries. He lives in Round Rock with his wife and their six children. They are parishioners of St. William Parish in Round Rock.