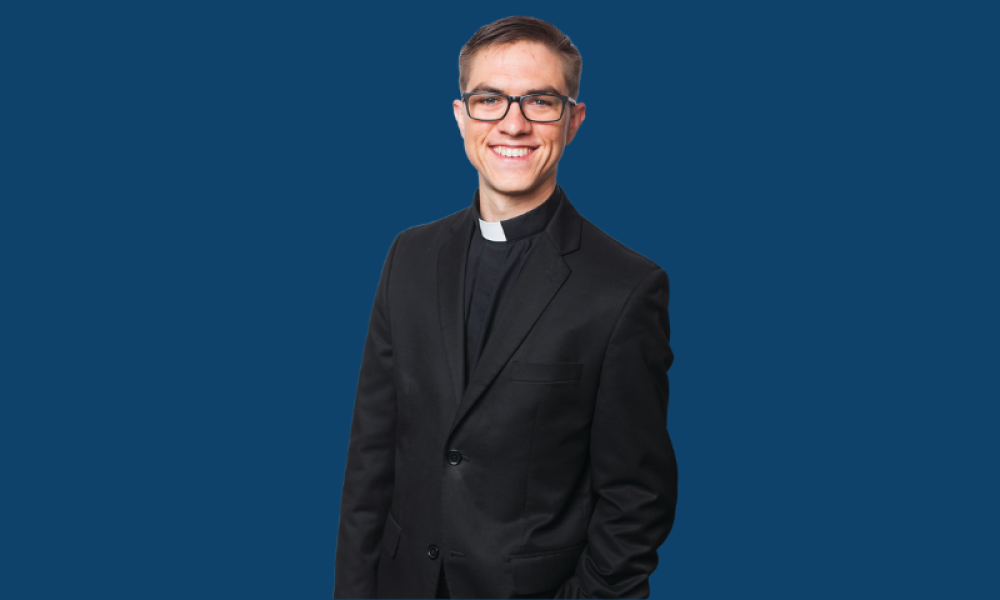 ---
We recognize the Body of Christ
Father Jakob Hurlimann, formerly associate pastor of St. Mary Cathedral in Austin and now associate pastor of St. Mary Catholic Center in College Station, hosted the ninth installment of 60 Seconds with the Eucharist, which recently aired on the diocesan Facebook channel. He said when we approach the minister to receive the Eucharist, and we hear the words, "The Body of Christ," there are three things we recognize:
First, we recognize what precisely is held between the fingers of the minister: God.
Second, we recognize that we, ourselves, are part of the Mystical Body of Christ. 
Thirdly, we recognize those words as a mission statement. "You are the body of Christ, and you are becoming what you receive. You are being incorporated more into this reality. Therefore, go out and live as Christ would have you live."
In closing, he encouraged all to live boldly in their faith. "Live the Resurrection, live the Eucharist," he said.
The 60 Seconds with the Eucharist series can be found on YouTube, and the videos are shared on the Diocese of Austin Facebook page.