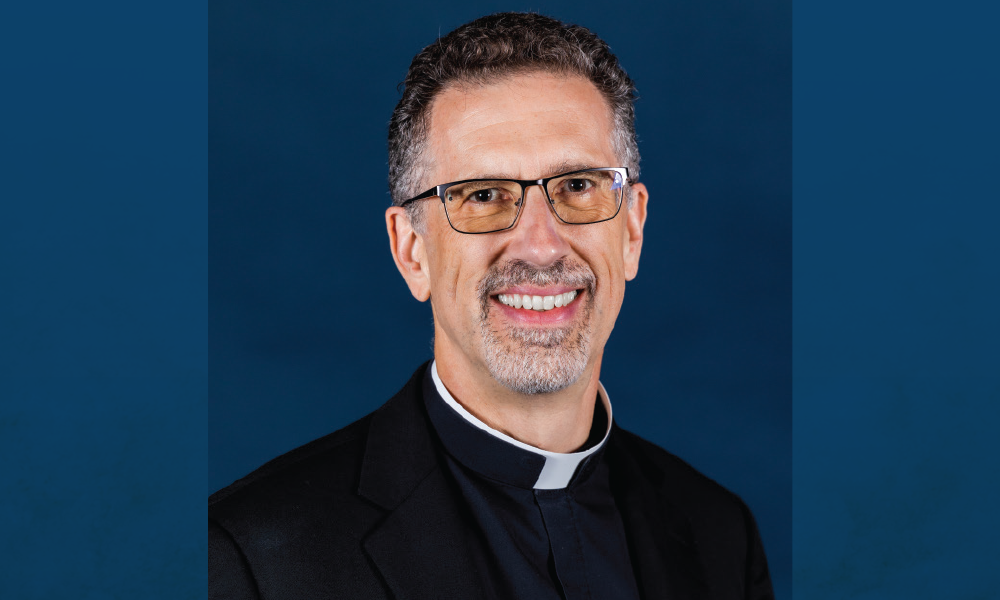 ---
As We Share Our Gifts, We Are Nourished by the Eucharist
The National Eucharistic Revival is a movement to restore understanding and devotion to the Real Presence of Jesus Christ in the Eucharist. The movement, which was initiated by the U.S. Conference of Catholic Bishops, began last June and will continue through 2025. 
As part of the Eucharistic Revival in the Diocese of Austin, priests from around the diocese are recording "60 Seconds with the Eucharist." Father Tim Nolt, the vicar for priests in the Diocese of Austin, shares his thoughts on the mystical Body of Christ.
He said the mystical Body of Christ is those around us (physically and spiritually) who are bonded by the sacrament of baptism who come together around the Eucharist.
"The Mystical Body of Christ means that we work together in the mission of Christ … And we have gifts that we share with one another," Father Nolt said.
This includes people around the world "as we come together to pray around the Eucharist. But also for me, it is those who have gone before us, the faithful who have completed their earthly journey and are in heaven with our Lord," he said.
As the Body of Christ, we need one another and the gifts each of us brings to the table. "We support each other with our gifts and talents," he said.
The "60 Seconds with the Eucharist" series can be found on YouTube (search Diocese of Austin), and the videos are shared on the Diocese of Austin Facebook page.