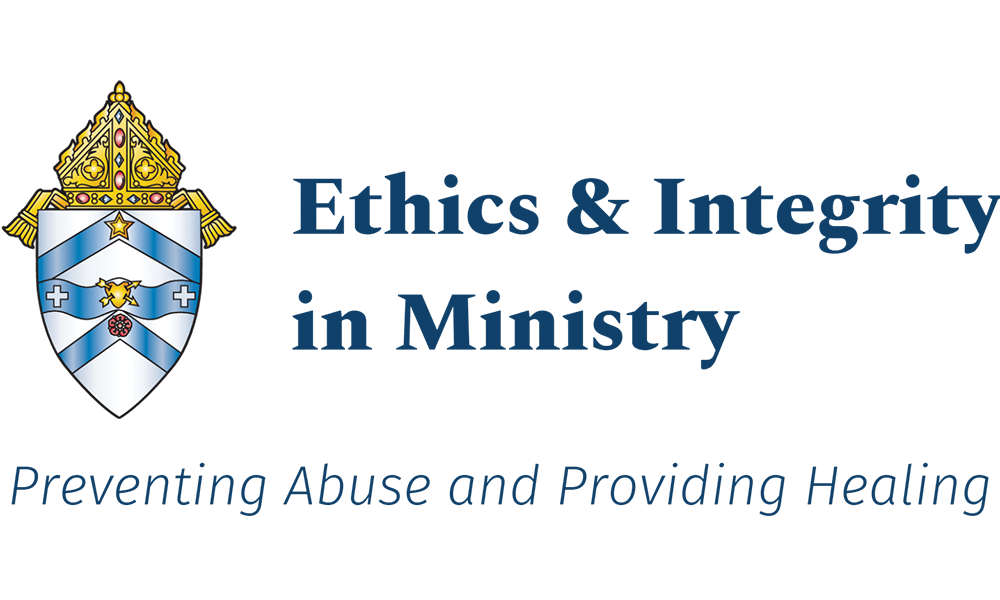 ---
Despite a year of changes, protection remains a priority for EIM Office
¡Lee este artículo en español!

Although 2022 held many changes for the EIM Office, the mission and focus of the Ethics and Integrity in Ministry (EIM) program remained unchanged. The program helps parish, school and diocesan personnel maintain compliance with diocesan EIM requirements and helps keep those they serve safe from harm.
Annual audit
Every year the EIM Office undergoes an audit to verify to the U.S. bishops, but more importantly to those we serve in the diocese, that the work we do is protecting young people and those who are vulnerable. Using the USCCB's Charter for the Protection of Children and Young People, the audit evaluates the diocese in terms of screening and effective training for adults who are active in ministry; safety education for minors; enforcing diocesan policies regarding the protection of minors as well as reporting procedures; a lay review board that meets regularly to advise the bishop on matters related to abuse of minors; and healing for persons who have experienced abuse. 
The Diocese of Austin has been found in compliance since the audit was created. In 2021-22, almost 26,000 clergy, employees and volunteers were trained and background checked to serve in the diocese, and over 8,000 youth received safety education through the Called to Protect programs.
Changing providers
In early 2022, the EIM Office and the EIM review board began evaluating database and curriculum providers and eventually selected VIRTUS as our new web-based platform to provide registration, screening and training integration for adults serving in ministry, and a classroom-based education program for students K-12 called Empowering God's Children. 
With the conversion of our previous database to VIRTUS Online, adults who have been serving in ministry in the Diocese of Austin can now log in to their EIM accounts (new volunteers may create an account) at www.virtus.org. With this account, new users can sign up to attend a three-hour live Protecting God's Children workshop, and those needing to update their compliance documentation can complete a one-hour online refresher. 
Also, this spring the updated EIM policies will be available at www.austindiocese.org/eim. Two notable updates to the policies are (1) a reduction from 60 to 30 days between when a new user registers in VIRTUS and must then attend an EIM workshop and (2) inclusion of guidance on the use of technology in ministry based on practices and lessons learned during the COVID-19 pandemic. The updated policies also include procedures for registered sex offenders and guidance regarding abusive interactions between minors. Additionally, "Preventing Abuse and Providing Healing" has been adopted as the EIM program's tagline.
Preventing abuse
April is National Child Abuse Prevention Month. Our goal is to assist those who work with young people and vulnerable adults in our diocese in becoming even better protectors. The more people who are taught to spot and are empowered to report inappropriate or unsafe behavior, the safer children and vulnerable adults will be. Our new Empowering God's Children program teaches children about empowerment and bodily autonomy. We hope that these age-appropriate lessons will help keep children safe from harm even when a safe adult is not present. May we all continue to work to protect the playfulness and joy of childhood and prevent abuse.
---
Abby Turner is the associate director of Ethics and Integrity in Ministry for the Diocese of Austin. She may be reached at eim@austindiocese.org or (512) 949-2447.