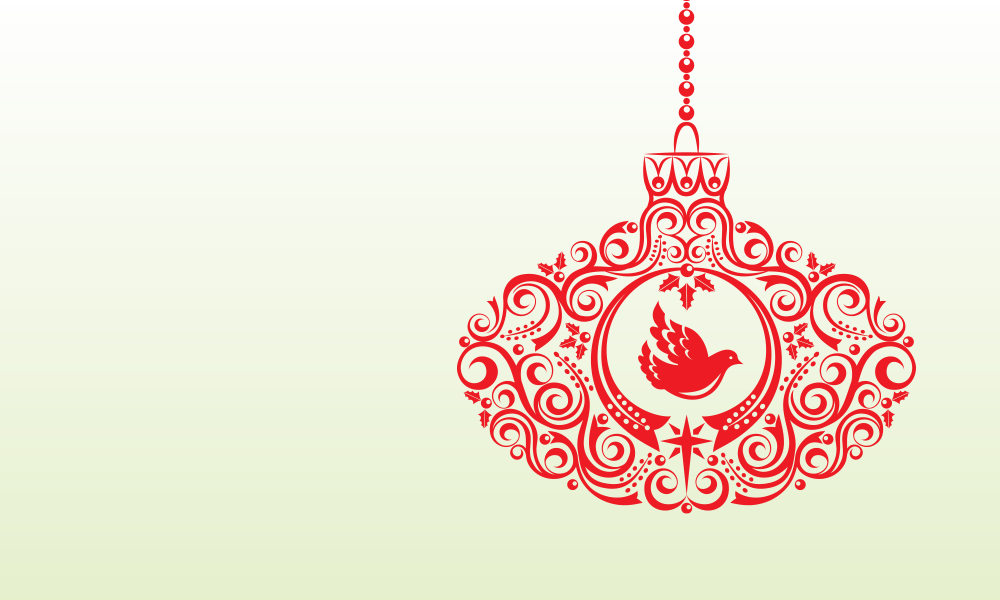 ---
Each Encounter Offers the Opportunity to Affirm Worth, Honor Dignity
From the moving car, I could not even tell whether the janitor was a woman or a man — older, shuffling, silhouetted — cleaning the local laundromat. We passed by at 30 miles per hour, headed to see some light displays after attending Mass on Christmas Eve. 
Yet the irony of that brief glimpse struck me. It's Christmas Eve. Aren't most folks at home with their families, around the tree exchanging gifts, or, like us, worshiping at church? Of course, I know public servants like police officers, firefighters and the military remain on duty. Certainly, doctors, nurses and hospital staff work throughout the holiday. So do many others. But does the laundromat really have to be cleaned for tomorrow? 
So presumptive was my thinking that it never occurred to me that the janitor might want Christmas Day off like everyone else. Or maybe the janitor does not observe Christian holidays. Perhaps the janitor does not believe in God at all.
I confess my attention moved on and I gave no further thought to the janitor, until I drove back to church. I arrived home from touring lights to find that, in the hubbub of picture taking after Mass and exchanging Christmas greetings with other parishioners, I had left my prayer book in the pew. 
En route, I saw the janitor again, this time outside the laundromat wringing out a mop. That second glimpse stayed with me and got me thinking beyond my presumptions. Now instead of a rough-appearing, underappreciated laborer going about the night's duties — while just down the street bells were ringing and carols were pealing out news of the Messiah's birth — I saw a modern-day shepherd.  
Sadly, what I did not see (or hear) were angels announcing good news to the janitor. More specifically, what I did not do was become the angel. I did the safe, predictable thing and drove home, content with my celebration inside church, where the shepherds in the creche gleam with elegance, and at home rejoicing with my little family of four.
I wish I had recognized the moment's potential — a chance to proclaim the Christmas message heard in the night's first Scripture reading, "For Zion's sake I will not be silent, for Jerusalem's sake I will not be quiet … For the Lord delights in you …" (Is 62:1, 4)
I wish I had gathered up some of our Christmas sweets and a few extra dollars and gone back to the laundromat — only two blocks from my house — bringing "… good news of great joy that will be for all people … great and small … today has been born for you a Savior, who is Christ the Lord." (Lk 2:10-11)
Curiosity led me back to the laundromat several months later, wondering about the janitor's story. I found out that a husband-and-wife team do the cleaning. Yes, they are believers. Yes, they cleaned so they could take off Christmas Day. Shame on me — twice. Yet when I told the janitors how they inspired me, their faces lit up like Christmas bulbs.
Only then did I realize the true meaning of the encounter. It had nothing to do with my Hollywood fantasies of Christmas cookies and gratuitous cash. It had to do with recognition — affirming worth and honoring dignity through a simple conversation that crossed the boundaries of fear and indifference. That moment became Christmas, even though it happened in July!
The glad tidings of Christmas come when we convert transactional relationships to trinitarian ones, imbuing each encounter with the presence of the divine. The real miracle would be transforming those everyday moments into a celebration of true Christmas spirit. All I really need for Christmas are the eyes with which to see.
---
Louis A. Gamino is a clinical psychologist at Baylor Scott White Health and a member of St. Luke Parish in Temple. Find more about him at www.LouisGamino.com.