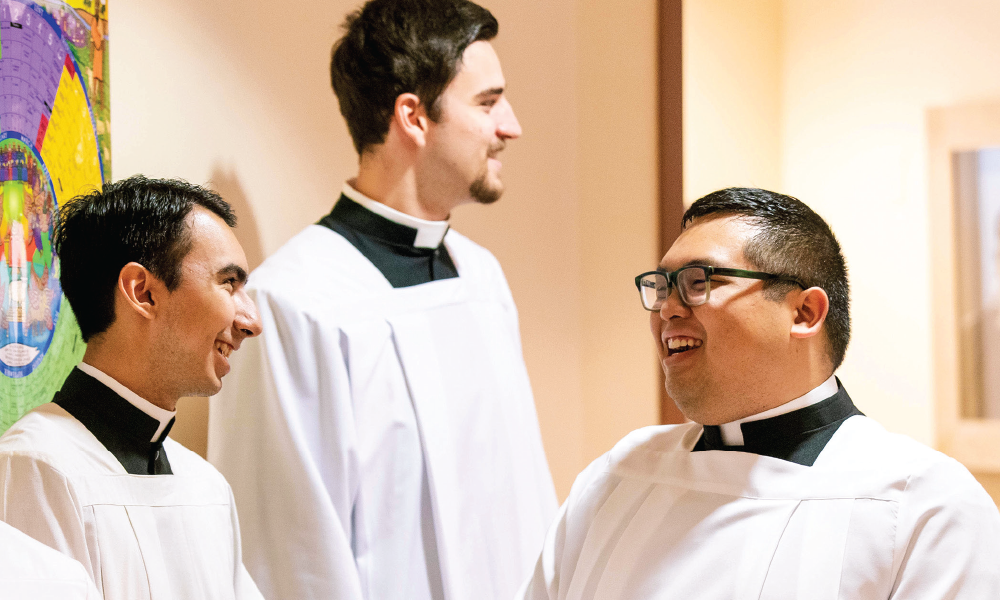 ---
The Harvest is Abundant, but the Laborers Are Few
It is always timely to focus on answering God's call, and this year in the Diocese of Austin, the need to do so is even more apparent. For the first time in nearly 20 years, the diocese will not celebrate a priestly ordination.
Our situation here in Central Texas reminds me of the passage in the Gospel of Matthew when Jesus looks upon the crowd and sees that they are like sheep without a shepherd. He feels compassion in his heart and tells us, "The harvest is abundant, but the laborers are few; so ask the master of the harvest to send out laborers for his harvest." We who love the Sacred Heart of Christ also feel his compassion for the flock, and we seek to ensure that they will never be like sheep without a shepherd.
From this compassion, the Diocese of Austin confidently looks forward to celebrating Called By Name Sunday in 2023. On Jan. 21-22, the priests of the diocese will preach on the topic of vocations, share their vocation story, and encourage their parishioners to share the names of men and women who could have a calling to the priesthood or religious life.
In 2021, the Vocations Office received more than 200 names, and last year, we received more than 300! Each person whose name we received was invited to attend discernment events and retreats. After attending them, several are now intentionally discerning the priesthood and religious life. Glory to God, and thanks to you!
A culture of vocations is one in which it is natural for Catholics to ask the question, "Lord, what is your will for my life?"
It includes an awareness that there is no "default" vocation and an understanding that every Catholic should be open to a call to the priesthood or religious life. Finally, a culture of vocations is one in which the people of God pray actively for vocations to the priesthood and religious life and intentionally invite others to consider those vocations.
Called By Name Sunday is a perfect opportunity to build this culture of vocations here in Central Texas. God is the one who saves and calls; he is the one who saved us through the love of Christ, and he is the one who called Mary to be our Savior's mother. But God delights in our help. Just as he wanted to save us through Mary's "yes," which brought Christ to the world, he wants to save us through the hands of priests, as they bless, absolve and consecrate. He wants to save us through the hearts of religious sisters, which heal, guide and strengthen our faith. And he wants to call men and women to these noble vocations through our invitation.
Mark your calendars for Jan. 21-22 and begin prayerfully considering how you might answer God's call. Whether you are discerning God's will for your life or seeking to encourage those who might be called to the priesthood or religious life, let's cooperate with God's plan to make this Called By Name Sunday an occasion of great blessing for our diocese.