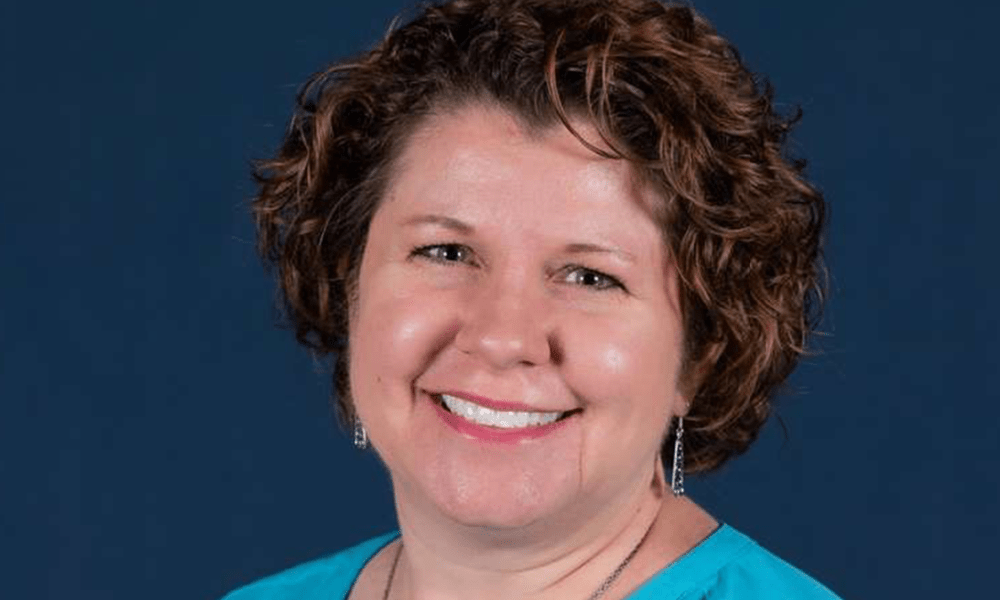 ---
Spotlight on ministry: Shelley Metcalf
Shelley Metcalf has worked in the Communications Office of the Diocese of Austin for 25 years. She served as the associate editor of the Catholic Spirit from 1997 to 2007, and she was named editor of the newspaper in 2007. She also serves as associate director of communications.
As editor, Metcalf receives all story ideas and information, assigns stories to freelancers, edits the content that goes into the Catholic Spirit and formats the newspaper. As the newspaper transitions to a magazine format (see the story above), Metcalf is looking forward to finding more stories about how people in the diocese are living out their faith.
"I want to hear more about men and women who are living out the call to discipleship," she said. "If you have a story or if you know of someone who is faithfully serving the community, please let me know."
Metcalf sees her role as helping people on one end of the diocese connect with people on the other end of the diocese.
"The Diocese of Austin covers a lot of area! We are 123 parishes and 20 Catholic schools, so as editor I want to help Catholics know what is going on and how other people are living out their faith."
Her greatest joy is working with others who share the same faith and the friendships she has made over the years.
"When I moved to Austin in 1997, I knew almost no one," Metcalf said. "My parish family and my work family welcomed me with open arms, and I immediately felt at home. I am so grateful that the Lord has called me to serve in this position."
---
Metcalf and her teen-aged son and daughter are members of St. Margaret Mary Parish in Cedar Park. She is an avid reader. She has taught religious education to second through fifth graders since 2009.
Contact her at shelley-metcalf@austindiocese.org or (512) 949-2443.